Good morning Loves.  Summer is almost upon us.  In just a few days (June 21) summer will officially be here and soon enough our lives will become carefree and full of fun.  I know I'm not in school and I still have to work full time during summer, but there is something about the warm months that make me stress and worry free (well less anyways).
Is it the same for you?
It's almost like the sunshine of June, July and August bring out a completely different me.  I worry less about my responsibilities, I don't stick to my usually rigid schedule and I take on lighter reading material.  Usually I love crime fiction but during the summer months there is something about romance, love and travel that I become obsessed with.
Whenever someone sees me reading a book that's out of the ordinary for me and asks why I'm reading it my answer is always the same "summer reading".  I am not in to romance novels or Fabio or anything like that, but I love a good feel good story.
If you're looking for a good book to read this summer check out some of my faves:
Paper Towns by John Green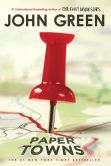 I just purchased this book at Barnes and Noble last weekend in NYC and I'm already completely obsessed.  I have set my PVR to record all my favorite TV shows because I can't put down this amazing book.  It's part teenage love, part mystery and completely engaging.
As I read I feel like I'm eating lunch in their high school cafeteria, walking down their halls and driving around their suburban subdivision.  I feel like I'm sitting in the living room listening to their conversations and I can't wait to see how it ends.  I'll let you know.
Sharp Objects by Gillian Flynn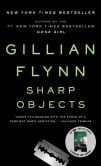 You may know Gillian Flynn from her bestselling book Gone Girl but I have to tell you that her other two books are far superior.  Dark Places and Sharp Objects are the other two titles and although Dark Places was fantastic, Sharp Objects is by far my favorite.
Just when you think you've got it figured out you're wrong and in true Flynn fashion there is a major twist in the middle and a big shock at the end of the story.
Sunday at Tiffany's by James Patterson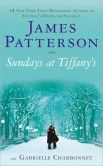 This book tells the story of a young woman growing up in NYC who finds herself with the support of her best friend.  It's a roller coaster of emotions between sadness, excitement and pure love.  To be honest I was extremely emotionally unstable at the time and I burst into tears at least twice while reading it.
I am also not sure what happened in the end, but both of the scenarios my brain created are O.K. with me.  If you do read it please let me know what you think.
Photo from I'd Pin That